Workshops
Karuna | 1 day Autumn ritual retreat with Simon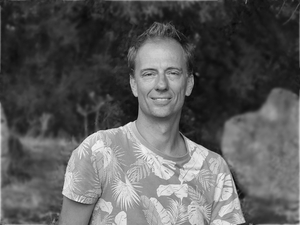 les wordt gegeven door
Simon Rowe


Karuna
1 day Autumn ritual retreat with Simon Rowe


Treat yourself to this special 1 day retreat to nourish your body, mind and soul. Align with the energetic transition into Autumn during a soulful journey through gentle and fluid Yoga, conscious movement, dynamic breathwork and sacred sound. Embody the wisdom of Autumn as you release rigidity, soften and surrender to the soothing rhythm of your own intuitive, creative flow.

Included in this retreat is a delicious shared lunch in the comfy huiskamer at the school.


Movement meditation
During this day we will enjoy long, slow and soulful embodied journeys that invite you to move deeper into a harmonious state of heightened consciousness. Dive into "Sahaja" free-form flow sequences to experience the transformative effect of conscious movement as medicine for body, mind and soul. Experience how the holistic blend of movement, breath, attention, sensation and sacred sound will draw you deeper into a state of conscious flow, a moving meditation.
Karuna
Drawing from the wisdom of Ayurveda, the ancient science of well-being, this one day retreat offers a remedy for Autumn's changing winds that can bring restlessness and un-groundedness. Let the rhythmic fusion of movement and sound melt away resistance and open your heart to the current of love and compassion (Karuna). Give yourself to the river of sacred sound during magical mantra and song circles so you can bathe in the vibration of oneness and connection.
Sahaja
The epic sound of live and supportive music will infuse the retreat with a sense of sacred connection. Embrace your authenticity, surrender to the spontaneity of Sahaja, where genuine connection unfolds in the dance of consciousness. Embody your freedom, move and be moved by hypnotic rhythms, soundscapes and music to support you as you dive deeper into your embodied journey. Let yourself relax totally during the sound baths, opening yourself to the healing sounds and connecting to the wisdom within your own heart.


Om Shanti

**This retreat day includes a delicious shared lunch prepared for us in the comfy 'huiskamer' at the school. We will enjoy a long 90 min lunch break giving time for a walk along the canals or relaxing time-out in the school's lovely garden.


Times
10:00 - 13:00 - Morning session
13:00 - 14:30 - Lunch break
14:30 - 17:30: - Afternoon session


What to bring
Come dressed comfortably, ready to engage with the elements and explore your inner landscape. Looser fitting outfits or a looser fitting outer layer are recommended. This retreat is open to all levels of practitioners. Allow yourself to be guided by the natural wisdom of autumn and embark on a journey of self-discovery and transformation. Let's welcome the season of change with open hearts and open minds.


Prana | Spanda | Karuna | Ananda
The "Karuna" retreat is part of Simon's series of four seasonal one-day retreats. Join us to honour Autumn's teachings, celebrating your essence and moving with the rhythm of this season.


About Simon - ERYT 500 & Yacep


Simon is a senior flow teacher & teacher trainer. He has developed his own signature style of teaching inspired by his life long study of Yoga, breath and movement based practices. Simon invites students to give themselves fully to the flow experience and to dive deeply into the mystical teachings of Yoga as a tool for transformation. He offers refined teachings on breath, flow and movement meditation. Simon's motto is 'Live your love and embody your freedom' Simon's trainings are hosted by the New Yoga School. As a lover of life, nature and the spirit of freedom, Simon enjoys travelling to study and to share his teachings with others. 
**See also Simon's upcoming trainings:
Slow flow & Gentle Vinyasa with Simon Rowe 50hr Training starting the 8th of November


Date: Sunday 15 October, 2023
Time: 10.00 - 17.30 hr
Place: De Nieuwe Yogaschool, Amsterdam
Price: 95,00 including lunch