Workshops
Full Moon | Sound & Movement Journey with Simon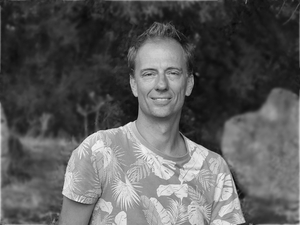 les wordt gegeven door
Simon Rowe


Moksha
Full Moon Sound & Movement Journey
Step into the enchanting world of the Full moon sound & movement journey, a transformative odyssey of body, mind and soul. Simon's Moksha journey is a sound bath, ecstatic concert and movement ceremony all in one. Join us on this blissful journey guided by the moon's gentle radiance to awaken the magic that resides within each of us.

The Journey
Enter the opening circle with lunar invocations, breath and vocal practices to free the flow of energy through the group, release tension, soften and open to the flow of movement meditation. Move from your breath as your body softens and opens. With every breath, we invoke the essence of the moon, soothing our souls and quieting the chatter of the mind. In dynamic breathwork, we weave a tapestry of serenity in flow to give space to the expression of our innermost poetry. 


Movement Meditation
Embody your freedom as you explore Simon's free-form movement meditation sequences. Simon will guide you to move into freedom as naturally as the river flows into the ocean. Dive deeper into 'Sahaja' spontaneous movement meditation to explore your fluid nature and awaken your bliss body, 'ananda kosha' 


Free your voice to free your soul
During this journey Simon will alternate between djaying pre-recorded music and co-creating live music/ soundscape together with the circle. Join the circle in your own way and free your voice to free your soul during magical mantra and blissful chanting, infusing the night air with sacred vibrations, and embracing the power of sound.


Blissful lunar Flow
We will wind down our journey moving gracefully through a mat based lunar sequence to soften into the the ebb and flow of the moon's rhythmic cadence. We will close with a sublime exploration of the inner dance, inspired by the subtle and blissful tradition of Tandava movement meditation.

Closing
We end our journey with healing sounds, relaxation & mantra magic. 
 
What to bring
- Loose fitting clothes in which you can easily move
- Drinking bottle with a lid that seals if you have one.
Tea, mint water and fresh fruit will be provided as our full moon lunar offering. 
 
Rules of Attendance
No alcohol, drugs or mind altering substances Dive into the magic of your own purity, your own essence nature. We ask you to attend this journey clean and not to make any use of any mind altering substances, alcohol or THC for this occasion. Your pure awareness is required during this journey for you to be sensitive and responsive. Please leave all mobile devices off including watches. Listen to the voice of your heart and please refrain from casual talking inside of the ritual space. Om Shanti 
 
Video of Moksha - movement meditation
https://youtu.be/zzchX2BSgaA
 
Date: Friday 29 September, 2023
Time: 19.00 - 22.00 hr
Place: De Nieuwe Yogaschool, Amsterdam
Price: 35,00