Workshops
Tibetan Buddhism with Moena - 10 uur training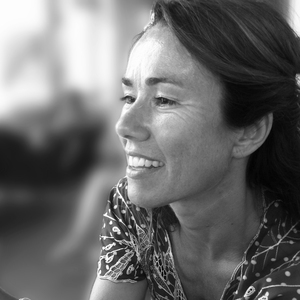 les wordt gegeven door
Moena de Jong
What?
According to Buddhism the conditioned mind seeks for happiness outside, yet when we see that every action leads to reaction we can break free from conditioning and examine the world as it really is. From there the decisions and actions we take, lead to liberation; regardless life's circumstances.

This Study gives a clear insight in the mystical practices of Tibetan Buddhism, which is based on many powerful and profound rituals, visualisation & meditation techniques. As the approach may appear very subtle, the rituals and practices are very direct, genuine & deep. The experience works on deeper layers in the subtle body. Millions of students of Buddha have been practicing the methods for over hundreds of years, as a guideline on their yogic journey to rise above human suffering.

How?
The Tibetan energetic practices are a doorway to expand our consciousness. A guide to go beyond limitations of prejudice and fear, beyond the bounds of familiar and habitual patterns. In many forms of spiritual practice, the mind is the focus. Changing patterns that don't serve to feel happy can be very challenging. Even with awareness of the good intention we can not realise this easily. The first place to draw our attention to is the body, to experience the discomfort and agitation directly. These are the gateway or opportunity for transformation. Through focusing the mind and exercising the body and breath in specific ways we can release the habitual patterns of the conceptual mind and discover openness and clarity. The Tibetan word for the natural mind (pure, clear and open) is referred as Buddha or Sangye.

What kind of practices?
Some of the practices are based on energetic work that are not focussed on changing our nature of mind but to take the mud of the mind. Everything that holds us back on experiencing our true Nature.
Purification as a process releases the patterns that obscure our wisdom. Through movement and breath we will awaken the energy body (energy pathway or Nadis and Chakras).
Another technique is repetition of Mantra so we will create openness in our channels and allow energy to flow and begin to experience deeper layers in ourselves.
Eventually energetic blockages will be released and a feeling of being reconnected with joy is the result.
With the help of body position, movement, breath, and awareness, we open up and discover our deeper potential.
The Tibetan energy techniques help to experience our full potential and to go beyond illusion; to be simply home in happiness.
 
And more

* Taking refuge : discovering the support of a Sangha and Dharma protectors
* 4 Immeassurables : 4 mantras that express: loving kindness compassion boundless joy equanimity
* Mandala offering : sacred offering with visualisation and Mantra repetition
* Purification practices : purification of body, speech & mind
* Prostration : physical practice of dedication
* Vajrasattva meditation : meditation for mental purification

This training promises enrich your Sadhana (spiritual practices).

For whom?
For everyone interested in Tibetan Buddhism

Datum: Wednesday 20th of September, 2023
Tijd: 10:00 - 17:00
Locatie: De Nieuwe Yogaschool
Prijs: €125,00 
Voor wie: Live at the school or online via Zoom (no recording, only live)