Workshops
Fluid Power Radiant Flow Masterclass with Simon Rowe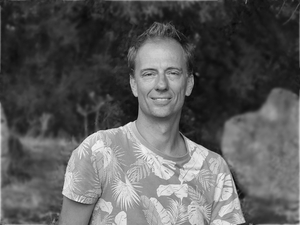 les wordt gegeven door
Simon Rowe
Fluid Power Radiant Flow Masterclass
With Simon Rowe


Simon offers three signature Radiant Flow masterclasses this Spring Info and registration for the full series here.


Awaken your fluid power
Fluid power is an invitation to adventurous yogis who dare to go beyond linear and static asana practice. Experience the expressive and fluid qualities of the sacred feminine. Experience the fusion of profound stillness and intelligent organic flow. Enrich your practice of Yoga poses with the integration of fluid movement sequences.


Give space to your creative flow
During this masterclass Simon will offer an exciting range of fluid pathways. This XL sequence integrates fluid namaskars and juicy creative flows. The sequence unfolds organically through cycles (waves) of different kramas (levels) of poses and peak poses. aning to your understanding of energetic practice and the feeling of being 'radiantly alive!'


Give space to your creative flow
Infuse your pose based practice with organic fluid movement to balance your masculine and feminine qualities. Deepen your embodiment of Yoga as a moving meditation. Initiate flow from the Svadisthana (Pelvic) chakra and practice fluid bandha activation for spinal release. During this sequence you will experience what it is to embody the flow state with every cell from your spinal axis to your skin.
We close the practice with sound healing, relaxation and mantra circle.


 See full descriptions and reservation details for the individual masterclasses on the links below.
3x Masterclass date: 21st 5th & 19th of May
Shakti Rising date: 21st April
Radiant Heart date: 19th May
Date: 5th of May, 2023
Time: 14.45 - 17.45 hr
Place: De Nieuwe Yogaschool, Amsterdam
Price: Individual masterclasses €35