Workshops
Spring Masterclass Series | 3 X Radiant Flow masterclasses with Simon Rowe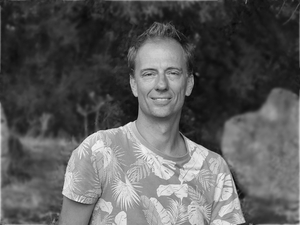 les wordt gegeven door
Simon Rowe
Spring Masterclass series

3 x Radiant Flow masterclasses
With Simon Rowe


Simon offers three signature Radiant Flow masterclasses this Spring. Come enjoy one or all three to experience the full solar (Yang) pathway of Simon's teachings on the art of Flow. Infuse your Yoga practice with the spark of Prana! These XL sessions are a chance to dive deeper into the ritual of energetic flow practice. Experience the transformative power of these practices that will leave you feeling centred, grounded and radiantly alive!



Shakti Rising
Awaken the Pulse of Prana, your life force! Explore energetic alignment and dynamic breathwork in flow.


Fluid Power
Dive into fluid movement to go beyond linear and static asana practice and experience Yoga as a movement meditation.


Radiant Heart

Deepen your journey into the alchemy of flow during this ritual flow experience.

Reserve for all 3 masterclasses on this page.
See full descriptions and reservation details for the individual masterclasses on the links below.


Shakti Rising date: 21st April
Fluid Power date: 5th May
Radiant Heart date: 19th May



Date: 21st of April, 5th & 19th of May, 2023
Time: 14.45 - 17.45 hr
Place: De Nieuwe Yogaschool, Amsterdam
Price: Full series €90 (Individual masterclasses €35)