Workshops
Chandra | Shanti Flow masterclass with Simon Rowe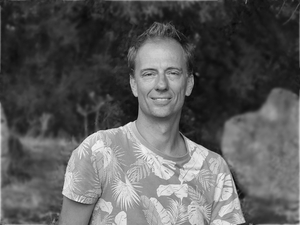 les wordt gegeven door
Simon Rowe
Experience  the Lunar (Yin) teachings of Shanti Flow Yoga for inner healing and regeneration. Shanti Flow masterclasses are deep and soulful lunar journeys and this promises to be a magical practice.. Nourish your lunar (Yin) quality by the delicate practice of deep soulful Lunar Flow and fluid Yin.
Move from the healing power of embodied breath and explore organic sequences that unfold through gentle movement flows and as you relax, release and surrender. Simon integrates many aspects of sacred practice into his teachings, including live and recorded music, mantra and breath-work.
Come and experience these beautiful flow-based lunar teachings for your own inner healing and regeneration. 
What to bring
Please consider a looser fitting clothing, natural fabrics if possible.
Please bring a blanket or large thick towel to use as a prop.
Please bring tea/dring bottle that closes and seals to avoid spillage.
Bringing your own mat is optional.
About Shanti Flow
Simon's Shanti Flow teachings offer a pathway for integrating movement and flow into gentle, lunar Yoga practices. During his breath and flow based teachings he offers a way to nurture your lunar (yin) quality during flow based practices.
Video
Follow this link to see a playlist of videos about Shanti Flow
here.
Upcoming events
Simon offers a Year-end Shanti Flow in-studio retreat at De Nieuwe Yoga School on 28 & 29 December 2021.
For more information about the retreat click
here.
Simon will offer the Shanti Flow Teacher Training at De Nieuwe Yoga School. First module February 10-15 2022
(Booking to open soon)
This workshop will be offered in English.


Date:
Sunday 21st of November 
Time:
15:00 - 18:00
Price:
€30,- 
Place:
Amsterdam, De Nieuwe Yogaschool