Workshops
Workshop Deep Rest & Relaxation with Inge Peters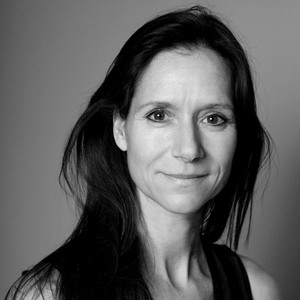 les wordt gegeven door
Inge Peters
WORKSHOP DEEP REST & RELAXATION WITH INGE PETERS

What?
In this 3 hour workshop you will get a taste of how to consciously rest, relax and restore. We will focus on the ability to drop into deeper stillness with the beautiful practice of Restorative Yoga and Yoga Nidra.
Why?

Learning how to find deep relaxation is a great tool in times overwhelm, confusion or stress. 
How?
We take time and space to explore the poses and to understand through experience how the practice stimulates your body, mind, heart connection. You will learn how to set up the props with precision and care. You'll also learn some easy practical poses that you can do at home, so you can apply this daily or whenever needed.
You will learn how to set up the props for the poses so we can stay for a longer time. We will focus on overall relaxation. This is 3 hour workshop will give you a nice taste of whats the essence of the practice and the magic that comes from resting in being, thats where true transformation happens. 
As a cherry on top, we will end the practice with a delicious Yoga Nidra to let go even more and rest in silence. In Yoga Nidra you use the natural capacity to 'fall asleep' and 'to let go' in order to 'wake up to your essence' and drop into the deepest space and stillness. Afterwards you will get a MP3 recording of the Yoga Nidra so you can practice at home.
The restorative practice is all about slowing down and self care
Its designed to consciously rest and drop into deep relaxation. Its designed to calm down the nervous system and restore the body. Its designed to stimulate the natural healing capacity of the body.
For who?

All levels!


About Inge Peters
Please see
this page
.
Safe spaceFeel welcome to join our safe space! Due to Covid-19 regulations, cues from the teacher will only be conveyed verbally. There will be a maximum of 30 students in our studio, which is over 180m2. We make sure it's well ventilated by keeping our windows open, so please take something warm with you! There could be a light breeze. Keep warm and stay mindfull! Namasté, Team De Nieuwe Yogaschool.This workshop will be offered in English.

Date: Friday the 12th of February, 2021
Time: 18.45 - 21.45 hr
Place: De Nieuwe Yogaschool, Amsterdam
Price: €35