Workshops
Cacao Ceremony and Ecstatic Dance with Afke & DJ Bobby Lost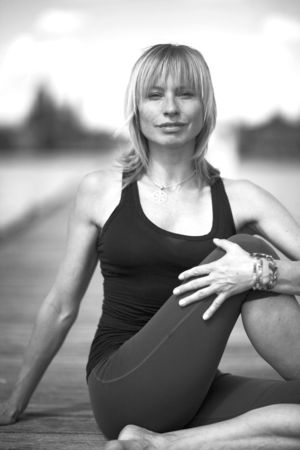 les wordt gegeven door
Afke Reijenga
Dance the blues away!
This combines cacao and ecstatic dance
Will get you in a natural high super good mood.

This is gonna be a magical evening. We start with a cacao ceremony. We will drink the cacao in a ceremonial way, setting intentions and chanting together.

Cacao is a beautiful elixer with a lot of benefits:
Lowers down the blood pressure
It is an antidepressant
Detox for the liver and the kidneys

And cacao is an aphrodisiac and helps to open your heart.

After the cacao ceremony Afke will guide a workshop to help you connect with your body, out of your head into your heart and body. To let go of the structure, to let go of 'how things should be' and guide you into the Ecstatic Dance.

Then the DJ will take you on a 2 hour Ecstatic Dance journey, dancing through different moods, rhythms and sounds, no talking just moving and flowing.

You are invited to dance exactly the way you want to..
Dancing is one of the biggest medicines to heal the body.
Let the body move on the music freely.
To give space to all that you feel.

Welcome from 19:00 with tea (19:25 doors close!)

19:30 Cacao ceremony by Bobby Lost and Afke
19:50 Workshop by Afke
20:15 Ecstatic Dance Journey 
22:15 Sweet and guided savasana by Afke
22:30 Closing

What to wear: comfortable clothes.

What is Ecstatic Dance?

You can move or dance how ever you like. Alone or together, introvert or extrovert and every dance is a unique journey.

There are a few essential guidelines to Ecstatic Dance
No chitchat on the dance floor
Respect each others space
No booze no shoes

Ecstatic Dance start with a guided introduction of 30 min, after that DJ Bobby Lost takes you on an 2-hour Ecstatic Dance journey.

About DJ Bobby Lost

We're happy to introduce Ecstatic Dance DJ Bobby Lost (UK). Afke met him for the first time at the Tantra festival in Portugal. Where she could not stop dancing, it was really a wonderful journey, So super happy to have Rob playing in Amsterdam. He has been raising the 'conscious clubbing' vibration since putting down the pills picking up the pure vibes in 2009 and doing it naturally ever since. He crosses genres with ease he doesn't take himself too seriously spreading his special flavour of heartfelt joy and playfulness.  If you like to listen to one of his sets: https://soundcloud.com/anuprem/ecstatic-dance-cornwall-june-19 So come and dance!



Music is the
transcendence
of sound
through time and space.

This workshop will be in English.

Date: Saturday the 22nd of February 2020
Time: 19.00 - 22.30 hr