Workshops
Into Deep Peace - Restorative Yin Yoga & Crystal Singing Bowls with Karlijn Kuiper and Julie Williams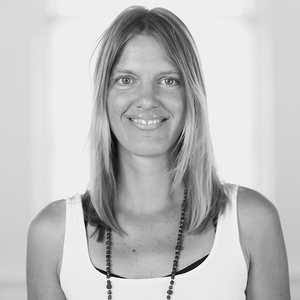 les wordt gegeven door
Karlijn Kuiper
We welcome you to a nurturing restorative yin yoga experience and a deep meditative sound healing jouney guided by our yoga teacher Karlijn Kuiper and instrumentalist Julie Williams. Karlijn will take you through a restful and peaceful restorative yoga journey while Julie will share her beautiful healing sounds allowing you to nestle into a deep relaxing space within. Julie's super duper crystal singing bowls harmonies set your spirit on a tranquil magical journey, while it soothes your being in the present moment. This inward journey of magical sounds and surrendering will guide you into deep peace and a place of harmony.
What to expect

This will be an evening of peace and tranquility. You will be taken into a relaxed state of being, surrounded by the sounds of alchemy crystal singing bowls, connecting to the harmonious musical frequencies of the bowls, and melting into deep restorative yoga poses. You will lay down being supported by soft blankets and cushions, nourishing your body, and expanding your consciousness. This restorative and restful practice of yoga, with her passive nature and simple, soft asanas, has a soothing effect on the nervous system, bringing relaxation to the body and calmness to the mind. You will be taken on a journey through inner landscapes, resting your heart in a peaceful vibration. The frequencies of the bowls will support you to rest in stillness and moving into deep peace. The last part of the evening will be savasana guided by sound and silence only, bringing you home to your peaceful self.
About Karlijn

Karlijn Kuiper is a dedicated yoga and meditation teacher, who sees yoga as a path of self exploration, discovery and transformation. With a loving heart, she guides people to a place of deep relaxation, surrender and peace. With her gentle voice and presence she intuitively transfers metta through her teachings. She guides her students to deeper layers within: to a place where healing through loving kindness can take place. Karlijn is a certified yin yoga teacher and has studied yin yoga with Joe Barnett and Jo Phee of Yinspiration in Bali. She studied restorative yoga & meditation with Veda Ela Yoga in Amsterdam. Karlijn teaches weekly yin yoga classes at De Nieuwe Yogaschool.
About Julie

Julie Williams is a sound healing practicioner with a passion for assisting people connect to inner peace and personal strength. She is sharing a flow of deep meditative sounds, using her intuitive style of playing the large variety of crystal singing bowls, which vary in color, size, sound and vibration. With the tones, harmonies and overtones of the quarts bowls she creates a space to ease into relaxation and harmony. Julie has studied sound healing with Irene Ingalls at Seattle Sound Temple and Tryshe Dhevney, C.B.M.A, creater of Sound Shifting and Crystal Sound Energy Practitioner Training. She studied music at the School for Creative and Performing Arts in Cincinnati, Ohio.

"When surrendering to the sounds and vibrations of the crystal singing bowls, instantly magic unfolds" - Karlijn Kuiper

You can wear loose comforatble clothes.
Come and join this unique experience with Karlijn's peaceful yoga guidance and the incredible sound healing musician Julie!
This workshop will be in English.
All levels are welcome.
Date:
 Saturday June 29th 2019
Time: 
19.30 - 21:30 hr