Workshops
Prana | 1 day Ritual Spring Retreat with Simon Rowe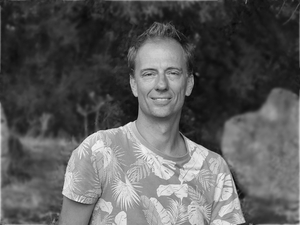 les wordt gegeven door
Simon Rowe
PRANA

1 Day Ritual Spring Retreat with Simon Rowe 

Join Simon on an ecstatic journey to (re)awaken the pulse of your life force and embody the rising energy of Spring. 


This Spring retreat focuses on energetic activation to harmonise the flow of your your Prana as we move from the colder weather into the cycle of solar activation. Dive into liberating sequences of Dynamic Breath-work and enjoy energetic practices to detox and move stagnant energy. Feel the immediate effects of Energetic Vinyasa! Explore ecstatic practices of Free-form Yoga, Movement meditation and Circlesongs to embody your freedom!


This day includes a delicious shared lunch prepared for us in the comfy 'huiskamer' at the school.

Learn to align to the energy of the seasons, this retreat is part of a Simon's series of 4 seasonal retreats he will offer at the new yoga school this year.


RETREAT PROGRAM
10:00 - 13:00 Awaken the Pulse of the Life force
Dynamic Breathwork * Shake & rhythm meditation * XL Energetic Vinyasa sequence During the morning session we enjoy dynamic practices that free energy to flow through our meridians, bodies & minds. This Pranic activation gives a flush of new energy, releasing stress, detoxing and opening us to a state of energetic flow. Dynamic breathing & energy work organically flow into an extended energetic Vinyasa sequence. Experience the essential teachings of energetic Yoga practice in a seamless flow to awaken the inner current of rising energy and to harmonise the flow of Prana through the chakras & the 5 inner winds or 'vayus'.

13:00 - 14:30 Huiskamer Lunch

14:30 - 17:30 Ecstatic Flow
Ocean of sound * Free-form Yoga * Movement meditation * Circlesongs * Mantra magic.
Our afternoon session starts with an Ocean of Sound bath and deep relaxation that organically flows into explorative free-form Yoga & transformative movement practices. These ecstatic flow practices are an invitation to release rigidity, move beyond Yoga poses and explore your freedom. We will explore On-Mat  free-form yoga sequences as well as Off-mat movement meditation practices. This session is dedicated to exploring the Air and Space elements as these are the vehicle and home of Prana energy. Experience the powerfully transformative effects of sound & space. Embody your freedom as you move in meditation to the epic music. Set your soul free during the circle songs and magical mantra circles.



About Simon - ERYT 500 & Yacep


Simon is a senior flow teacher & teacher trainer. He has developed his own signature style of teaching inspired by his life long study of Yoga, breath and movement based practices. Simon invites students to give themselves fully to the flow experience and to dive deeply into the mystical teachings of Yoga as a tool for transformation. He offers refined teachings on breath, flow and movement meditation. Simon's motto is 'Live your love and embody your freedom' Simon's trainings are hosted by the New Yoga School. As a lover of life, nature and the spirit of freedom, Simon enjoys travelling to study and to share his teachings with others. 
Date: 2nd April, 2023
Time: 10.00 - 17.30 hr
Place: De Nieuwe Yogaschool, Amsterdam
Price: 95,00 including lunch


Stay tuned for Simon's upcoming Art of Flow 50 hr Teacher Training in June at the school. Registration opening soon!