Workshops
Assisting study with Moena - 20 uur training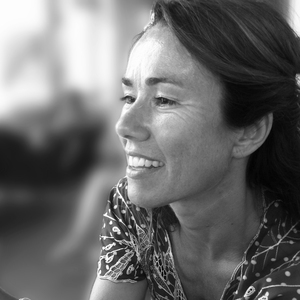 les wordt gegeven door
Moena de Jong
ASSISTING
THE CRAFT OF LETTING THE STUDENT EXPERIENCE THEIR FULL POTENTIAL

The word (hands on) assists communicates the idea that they're 2 sentient beings interacting together on various levels of consciousness simultaneously. The giving of yoga assists is a craft; they're never static; they compromise a flowing dance of body, breath and energy. The assists are based on continuous focus and awareness of the relationship between the student and the teacher in the process. Through hands on assist we have the potential to convey information clearly and directly, without words. Touch accelerates the process. Touch can provide directional cues, help to identify with the processes in the body and release unconscious resistance or tightness, increase awareness and even help to diminish pain.


In this new 20 hours study we will practice:
Assisting different Asana groups on different experience- levels of the students

Modifications of assisting for injured students

Recognizing different body types

Working with different props to give the most beneficial assist

Step by step the principles of assisting to give each student the most suitable assist

Assisting in a physical and energetic flow

"In class private": giving assists throughout a complete class
This Study helps to make you feel confident in that whole process of the beautiful craft of assisting so you can bring the best out in your students!

For who?
This study welcomes all teachers (Vinyasa, Hatha, Astanga) who have done a 200 hr TT (or more).
Assisting part 2 will take place on the 26th of October.You can find more information here.
It's possible to join Assisting part 2 without having done part 1. So both 20hr trainings are available to book separate.

Date: 12 & 13th of October, 2022
Time: 10.00 - 17.00
Price: 230,00
Place: De Nieuwe Yogaschool, Amsterdam