Workshops
Wind of Prana: A Journey of Yoga, Breathwork and Ecstatic Dance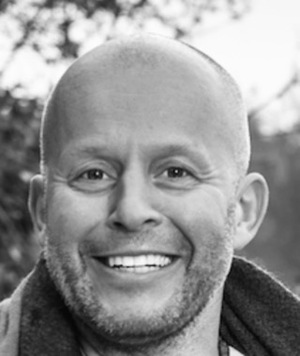 les wordt gegeven door
Peter Vermeiren

THE WIND OF PRANA
A pranic journey of yoga, breathwork & ecstatic dance

Guided with love by Beats of Balance and Breath&Energy



Yoga by Beats of Balance: Becoming the wind
Becoming the wind is part of a series of sessions inspired by the four elements. In this session the participants are immersed in the air element. The idea of this practice is to bring you to the top of a mountain where you can learn how to feel light like the air, strong like the wind and open in the entire sky. Like the wind that blows without determining its direction or path, we can free ourselves from the constraint of a defined role or comfort zone. This allows us to feel like we are a continuously moving and evolving part of everything else and to openly fly in the infinite space of possibilities. The practice works on the activation of the heart and throat energy centers, in order to let feelings and words flow freely through us. This yoga flow is simple, accessible to everybody and introduces a sense of openness, lightness and freedom both in the movement and the heart. Pranayama used during the practice is the ujjayi breath.
Breathwork by Breath and Energy:
A musically guided gentle breathwork session to open the heart and the throat. The wind is the element of the heart (Anahata) chakra. Anahata means "unhurt", meaning the deepest part of our heart always is pure and connected. We're going to use our essential energy, prana, to open up this center of compassion and open the doorway to the soul. Slowly we will build up the loving energy of the wind and flow into moving while lying down,then sitting up until we naturally flow into the ecstatic dance, connecting with yourself and each other in a profound way.  We will use deep connected breathing and kumbaka's (breath-holds).
Ecstatic Dance by Juso and Peter
Using the visualization and insights introduced during the yoga and breathwork  (top of the mountain view, air blowing in the air, heart opening, freedom) , we will start moving with beautiful  tribal and classical music. Bringing the awareness to the breath during the dance and using different breathing techniques explored before, you are invited in a state of trance where you can move and experience the music and your bodies in a free and open mindstate.
Please be conscious of the following:
- No drugs or alcohol
- Wear beautiful loosely fitting clothes
- Bring a (refillable) water bottle or to go cup


Structure:
10 minutes introduction
1 hour yoga flow (by Beats of Balance)
Optional break
50 minutes breathwork (by Breath&Energy)
40 minutes ecstatic dance (would love to play back to back for this!)
20 minutes closing round and ending meditation

Date: Saturday 16th  of July, 2022
Time: 19:00 - 22:00
Price: 35,- euro per person
Place: De Nieuwe Yogaschool, Amsterdam