Workshops
Pranayama & Kriyas met Moena de Jong - 10 uur training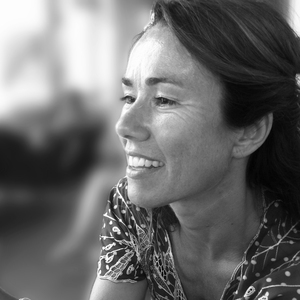 les wordt gegeven door
Moena de Jong
What? 
A new study to dive deep into the mystical practices of breath and purification work. How Asana (physical practice) serves well to prepare the body by becoming more flexible and  strong and even Prana obstructions may be removed; Pranayama works on the deepest  levels of the energy body. Through abundant intake of oxygen by breath techniques,  subtle chemical changes take place. The flow of Prana is being regulated throughout the  body. It regulates our thoughts, desires and actions.  
KRIYA practice is the ground base for all further yoga experiences. It means "the practice  of purification" By yogic tradition there are 6 techniques a yogi does to prepare and clean  the body and balance the inner elements. When the body is purified it's prepared for  deeper spiritual experiences.  

Pranayama is the engine of our Sadhana  
By observing the anatomy & physiology of breathing we will create a deeper  understanding of the quality of the breath. Throughout this understanding we will be able to correct breathing irregularities, such as  uneven breathing, chest and shallow breathing and we will gain knowledge how to help  students who have respiratory problems. 
Pranayama is the bridge between the outer and inner sensory responses - it takes us  inwards, and the Mudras and Bandhas deepen the effect.  
By learning to control the breath you are learning to extend the Prana (life force), this is  what Pranayama is all about. Our nervous system & endocrine system are all affected by Prana.  


Therefore: Pranayama is a key aspect to sustaining physical and mental health.


How?
In this inspiring study you will learn the background of purification techniques, breath work and Pranayama and:  
Learn how practice purification techniques in a modern way and how to maintain these Kriya practices on a daily base

Learn the functions of the (4!) Bandhas and how to apply them in a constructive order

Learn how to practice in a logical manner different breath techniques and how to apply them best in your own practice and your teachings

Discover the power of Mudras (and that Mudras aren't only hand gestures)
For who? 
For everyone who is curious to dive deeper into energetic practices!
Date:
 25th of February 2022
Time:
 10:00-17:00 hr
Price:
 110,00
Location:
 De Nieuwe Yogaschool