Workshops
4-week training Yin & Yoga Nidra with Moena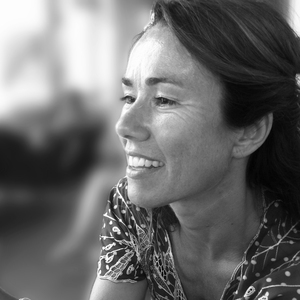 les wordt gegeven door
Moena de Jong
While Yin yoga can lead to deep relaxation and restoring the layers of the body that may be over-taxed by impulses it also serves as a beautiful preparation for yoga Nidra where body and mind move even deeper in a state of relaxation and our awareness travels through different layers of the mind. By combining the 2 practices we can recover from stress, dis balance between body - and mind and eventually we can overcome patterns that are not nourishing and improve our sleep cycle. In this new 4 weeks course you'll do weekly a new combination practice of Yin & yoga Nidra and learn about the background of yoga Nidra; the science of the layers of consciousness.

In 4 weeks you will dive into:

Different inspiring Yin & yoga Nidra practices

Knowledge/theory about the functioning of the mind and its effects

Energy practices to prepare you for Yin & yoga Nidra
After the training you'll receive a hand-out so you will have an overview on what is dis-cussed and you can maintain your home practice with new insights.


Date: 23 & 30 of March and 6 and 13 of April, 2022
Time: 18.15 - 20.15
Place: De Nieuwe Yogaschool, Amsterdam
Price: 95,- euro