Workshops
Conscious Tea Concert with optional microdosing with Marjolein & Evelin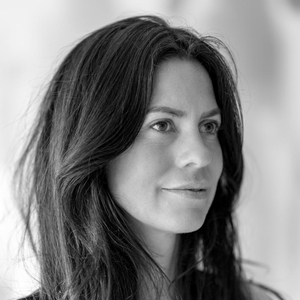 les wordt gegeven door
Marjolein Vos
Conscious Tea Concert with optional microdosing
Restorative Yoga, Yoga Nidra & Frequency Healing
Awaken Your Soul Through Yoga & Healing Sounds.

Journey beyond the ordinary and into the extraordinary with our Conscious Tea Concert.



Tea Concert
Experience the enchanting power of live acoustic healing frequencies and electronic soundscapes, all grounded in planetary harmonies. This isn't just a musical performance; it's an immersive experience that will resonate within your very soul. This transformative experience combines the healing power of restorative yoga and yoga nidra, live instruments, soundscapes, and intention to guide you on a profound journey of self-discovery and surrender. 


The Experience
Step into a realm of profound relaxation and inner harmony through the fusion of yoga, live instruments, and sound. Our journey includes: 


Restorative Yoga
Through holding poses for longer periods of time while being fully supported by many props, the body and the mind will enter deep states of relaxation. In this practice that is suitable for everyone, slowness is everything, every pose in a way feels like a savasana. It is all about allowing yourself to surrender to the moment, to be, while all the props will do the work for you. 


Frequency Healing
Immerse yourself in the powerful world of frequency healing, an audible as well as vibrational experience led by Evelin. Live instruments, including tuning forks and the mesmerizing monochord, will be gently placed on your body. These instruments create harmonic vibrations that penetrate your being, realigning your frequencies and facilitating profound healing. 


Intention Setting and Transformation
Discover the incredible potential of intention as you embark on a multi-stage journey. Begin by grounding yourself in the present moment, setting powerful intentions, and shedding the blockages that no longer serve you. Immerse yourself in the newfound feelings that arise, taking bold steps towards manifesting your dreams. Finally, surrender to the profound healing energies that envelop you. 


Optional Psilocybin Integration
For those seeking a deeper connection and inner exploration, this journey offers the option of psilocybin integration at various stages. This powerful tool can support your inner transformation, providing insights and clarity on your path. 
This is your invitation to a conscious experience where the union of restorative yoga, live instruments, healing frequencies, and alignment with the universe serves as the catalyst for your transformation.

Join us for the Conscious Tea Concert with Restorative Yoga & Sound, and awaken to the transformative power within you.


Note: Please refer to the text below of contraindications for the optional psylocibin integration. Your safety and well-being are our top priorities. Microdosing Psilocybin is safe, but there are some contraindications. 
If you are on any medication (like anti-depressants), please check if there is any interaction with the Psilocybin. Other medical contraindications are; heart conditions, (family members with) early onset Psychosis/Schizophrenia, Anxiety disorders or severe Depression. Whenever you are not sure, please reach out to us with any questions you might have. On the day itself, please refrain from drinking alcohol or using any stimulants. 


Elevate your yoga practice, align with the universe, and surrender to the magic of transformation. We eagerly anticipate sharing this profound journey with you.
Facilitators
Marjolein: Your harmonious guide, Marjolein draws from her background in restorative yoga and yoga nidra. Her soothing voice and intuitive guidance will lead you to a place of inner peace.

Evelin: A seasoned sound healer and therapist, Evelin is your navigator in the world of frequency healing. With over a decade of experience, she is dedicated to helping you rediscover your true essence through the transformative power of healing frequencies. (linktr.ee/Evenaris)

Date: Friday 8 December, 2023
Time: 19.00 - 22.30 hr
Place: De Nieuwe Yogaschool, Amsterdam
Price: 60,00 (including homemade tea and optional microdosing)