Workshops
Radiant Heart Radiant Flow Masterclass with Simon Rowe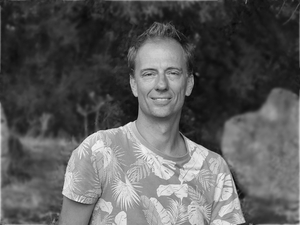 les wordt gegeven door
Simon Rowe
Radiant Heart Radiant Flow Masterclass
With Simon Rowe


Simon offers three signature Radiant Flow masterclasses this Spring Info and registration for the full series here.


Radiant Heart ~ a ritual flow journey
Deepen your journey into the alchemy of flow. Enjoy sublime flows & sequencing patterns to free your creative spirit. During this ritual session Simon weaves together asana, mantra, mudra and pranayama in one seamless flow. He integrates sacred teachings to deepen and inspire your journey. This sequence embodies the flow of pure energy as the pulse of expansion and contraction. Flow through organic cycles that spiral outward from the heart centre to embody infinite space and then again move inward to be re-absorbed into sacred inner stillness. Experience the holistic effects to balance your charts and energy body.

Move from SPANDA, the energetic pulse of consciousness
Awaken SHAKTI, the creative energy of your soul
Embody BHAKTI, the spirit of devotion and gratitude


Embody your Freedom
Simon will guide you to move deeper into the subtle energetics of back bending flows. Experience the opening of your energetic heart and awaken your radiant energy to be a channel for universal love. Experience the integration of SAHAJA, spontaneous movement and fluid body poetry in the flow of practice to embrace mystic movement meditation.


Sacred sound vibration
Open to the flow of sacred sound and vocal freedom to inspire and deepen your meditative immersion. This masterclass is supported by an epic soundtrack including live accompaniment for mantra and sound healing. Free your voice to free your soul as you give yourself to the magic of mantra circle. Surrender to the waves of sound healing to experience deep transformation.


 See full descriptions and reservation details for the individual masterclasses on the links below.
3x Masterclass date: 21st 5th & 19th of May
Shakti Rising date: 21st April
Fluid Power date: 5th May

Date: 19th of May, 2023
Time: 14.45 - 17.45 hr
Place: De Nieuwe Yogaschool, Amsterdam
Price: Individual masterclasses €35