Workshops
Mild truffle ceremony: one-day retreat met Merel en Leonie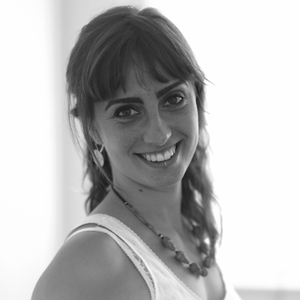 les wordt gegeven door
Merel Meessen
MILD TRUFFLE CEREMONY: ONE DAY RETREAT WITH MEREL AND LEONIE
During this one-day retreat in the school, you will be able to experience how a mild dose of psilocybin truffles can support your self-connection and spiritual unfolding. The one day retreat will include breathwork, some yin yoga and gentle movement, a gentle psilocybin journey, mantra singing and musical guidance (incl. live music) and afterwards a light dinner with home made soup, bread and hummus.
Guides

This ceremony will be guided by Merel Maria Meessen and Leonie Eshuis, who both have many years of experience with plant medicine ceremonies and in guiding psychedelic processes.



About the mild dose
The mild dose will be equal to about 7 gram fresh truffles (a full doses start at 15 grams and more) and we will tailor the exact dose to you through a one-on-one conversation. The psychedelic experience will be clearly noticeable, but gentle. A mild dose does not mean that the experience is less meaningful. Sometimes the more subtle experiences can be most profound. One benefit of a mild dose is that it is often more relatable to your daily experience and more integratable into daily life.
  


Preparation & integration

As part of this ceremony there will be a preparatory circle via Zoom for all participants before the ceremony. Also there will be a integration circle via Zoom after the ceremony.

  
For who
This ceremony is for anyone who would like to dive deeper into their inner landscape and bring loving awareness to their body and mind on a deeper level. No experience with psychedelics, breathwork or yoga is required. In advance you will receive all practical info, including possible contra-inidations for joining. If any of these apply to you, we will have a conversation to establish whether joining a psilocybin ceremony is serving your wellbeing.



Date: 20th April, 2023
Time: 10.00 - 18.00 hr
Place: De Nieuwe Yogaschool, Amsterdam
Price: 225,00