Workshops
Advanced Study (30hr): Core Flow with Marlene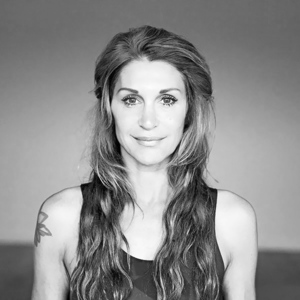 les wordt gegeven door
Marlene Henny
Deepen your knowledge and practice with a rock - solid foundation in Core Flow Yoga, a Core Vinyasa Module with Marlene Henny.
The practice of Core Flow aims to teach students to communicate with their bodies and access their core so they can achieve inner power. This inner power then builds the foundation for students to tap into their mental power for focus, and physical strength and flexibility.
If you're interested in learning and finding out for yourself why Core Strength is essential in the practice of yoga asana and in learning how to integrate core principles and core work in your teachings, then this training is for you.

What?
Learning how to teach with skills: the element of Core yoga in practice is one you should look-into. Not only will you get more focus on building physical strength, endurance, and flexibility, you will also reap the benefits that are typically associated with the optimal activation and application of your  center. In this module for teachers, you will learn the anatomic as well as energetic aspects of Core Flow yoga. A system integrating Core Anatomy, Core Alignment and Core Empowerment. Getting to know these subjects will help you to elevate your practice and teaching applied in any style of yoga.

Themes:
The Core Anatomy, involves, all core muscles seen as a bigger concept then just the abdominal core, core principles to work with and to unlock energetic and athletic power in practice.

The Core Alignment, focuses on doing yoga poses in combination with moves specifically designed to tone the muscles in vinyasa practice, and developing strength, applying the core principles to unlock power in practice and how to really integrate this in your teaching and combined with core pranayama practices. Core Alignment and Core Empowerment. Getting to know these subjects will help you to elevate your practice and teaching applied in any style of yoga.

Core Empowerment, emphasis on the mind-body connections and powerful insights that cultivates skills and the energies within us on the mat as well as of the mat that teaches you to become the master of your moment.

Practice & Teach from your Energetic Centre: Core Alignment, Core Waves & Transitions, Core Signature Poses, Core Pranayama, Core Anatomy and the power of the Deep Core line

Why?
Teaching yoga is a life long learning journey, and the more you learn, the more you can share. The Advanced Studies at the Nieuwe Yogaschool, aims to assist teachers and students to elevate their skills by learning from senior teachers by diving deeper and focusing on skills. We aim to emphasize subjects that are essential in getting the most out of your yoga practice and teaching.

About Marlene
Marlene has become a renowned name in the Yoga world in the Netherlands and is a senior and experienced registered Yoga Teacher (E-RYT 500) who teaches Vinyasa and Core Flow classes, workshops, and training modules for teacher trainings. "I'm not interested in having a six pack". I am interested however in more energy, strength and good alignment and I am glad to share the science and power behind it and how it transforms your practice and your overall wellbeing during this weekend!"


Will this contribute to my Yoga Alliance Continuing Education hours?
Yes, after completion, you are able, to add 50 hours to your Yoga Alliance Profile

For who?
Yoga teachers who want to continue learning and add new insights and skills and inspirations for their teaching.



Planning:
Friday: Looking into core anatomy and core alignment.
Saturday: Introduction into the core waves and the core transitions and how to build energy and unlock power in practice.
Sunday: Core Signature Poses and how to practice and teach them.


This training will be offered as a 3-day training but will be available for those who cannot join life so the training will be available online via Zoom.

This workshop will be in English.
Date: 26 November and 4 & 5 December, 2021
Time: 10.00 - 16.00 hr
Price: 381,15
Place: De Nieuwe Yogaschool, Amsterdam