Workshops
Advanced Study (50 hr): Sequencing & Cueing with Marlene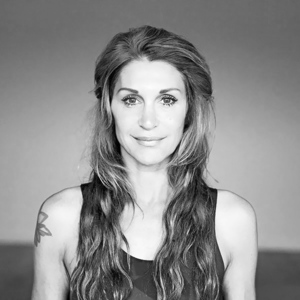 les wordt gegeven door
Marlene Henny
Welcome to the Sequencing & Cueing Training with Marlene Henny. Learn to enhance your yoga sequencing skills!
Dear yoga teacher, this training is build and created for you. Sequencing & Cueing is the most foundational Training for Yoga teachers or soon to be teachers.


Take a deep dive into the foundational building blocks of sequencing, theory sequencing, and how to integrate unique elements into a class, enhance your cueing and explore how and why we create balance in the body and mind through smart sequencing.
Created by Marlene Henny, this 5- day (50 HR) Study will explain yoga cueing, and sequencing in a step-by-step, easy to understand way, from a seasoned yoga professional that you'll absolutely need in order, to teach and offer vinyasa yoga with complete confidence.  
What you will learn
The foundational building blocks for sequencing

The method behind my unique style of sequencing

Understand the six families of yoga poses and how they interact

How to apply and work with the method of sequencing called "Vinyasa Krama

How to incorporate movement into your asanas based on the six movements of the spine and why you would do that

The foundations on how to offer a safe and effective yoga class

How to plan a yoga class with purpose and intention

Create coherent and fully structured classes and how to change, modify and re purpose the same sequence for maximum use

Choreography that will deliberately and creatively build into peak poses to open and strengthen specific areas of the body

Cuing in combination with cultivating the Flow

What you will get from it
You will walk out well equipped with all the tools and understanding of sequencing and with improved class planning, insights into intelligent, invigorating, dynamic, fun, and well organized sequences you have learned to create yourself, ready to teach Vinyasa Yoga and how to teach with understanding, confidence and essence and at the same time leave room for personal style and further development. You will learn to teach something different and feel inspired to rock your classes.

About Marlene
Marlene has become a renowned name in the Yoga world in the Netherlands and is a senior and experienced registered Yoga Teacher (E-RYT 500) who teaches Vinyasa and Core Flow classes, workshops, and training modules for teacher trainings. "I'm not interested in having a six pack". I am interested however in more energy, strength and good alignment and I am glad to share the science and power behind it and how it transforms your practice and your overall wellbeing during this weekend!"

Do you have to be a yoga teacher to join?
Yes, due to the nature of the material, participants will have needed to have complete or be near completing their initial 200-hours teacher training. Please note, those who are joining who aren't certified yet will not be eligible to apply the continuing education hours to their YA Profile.



Will this contribute to my Yoga Alliance Continuing Education hours?

Yes, after completion, you are able, to add 50 hours to your Yoga Alliance Profile 
This training will be offered as a 5- day training but will be available for those who cannot join life so the training will be available online via Zoom.

This workshop will be in English.


Date: 22, 23, 24 and 28 & 29 October 2021
Time: 10.00 - 17.00 hr
Price: 635,25
Place: De Nieuwe Yogaschool, Amsterdam