Workshops
Advanced Study (20hr): Yin Yoga & the Meridians with Anita Smith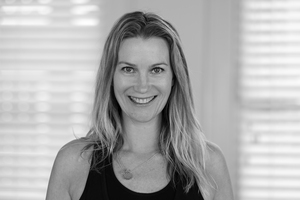 les wordt gegeven door
Anita Smith
Deepen your knowledge of the meridians and their relationship with yin yoga.

What?
During this 20-hour Yoga Alliance certified advanced study you will deepen your awareness and understanding of the 14 main meridians in Traditional Chinese Medicine (TCM) and learn how to incorporate them into a yin yoga practice. We will discuss the characteristics associated with each meridian and explore how to stimulate these energy pathways using yin yoga poses, Qi Gong, acupressure and other methods.
 
Why?
The meridians are energetic pathways through which chi (energy) flows and along these energetic pathways are hundreds of energy points called acupuncture points. The meridians influence us on an energetic, physical, physiological, emotional and mental level therefore any imbalance in the meridians can manifest as an imbalance in our life on all these different levels. When the chi flows undisturbed through the meridians then we feel healthy in body and mind.
 
How?  
During this study we will focus on:
• the 14 main meridians in Traditional Chinese Medicine
• the meridian characteristics
• meridian theory
• the basics of Taoism
• the basics of Traditional Chinese Medicine
• chi theory
• yin & yang theory
• five element theory
• yin poses to balance the meridians  
• acupressure points
• qi gong
• energy balancing exercises  
• meridian nidra
• food to balance the meridians
• essential oils to balance the meridians
 
During the day we will focus on both theory and practice. This will allow you to learn about the meridians and ways to help balance them as well as put theory into practice. Over the two days we will systematically move through the meridian pairs in the traditional order.  



 
For who?
This study is for anyone wanting to gain more knowledge and understanding of these important energy pathways. Anita Smith is offering this study for beginner, intermediate or advanced yogis, teachers or anyone with an interest in learning about and connecting to the meridians.

About Anita Smith




Anita is a British Wheel of Yoga accredited teacher and trained at one of Europe's leading yoga institutes, Triyoga, in London. She is a member of Yoga Alliance and has been practicing yoga since 1996. Anita's passion for yoga shines through when she teaches. She encourages her students to connect to both their body and mind whilst maintaining a sense of enjoyment.

Yin Yang illustration: Joey Sanistam

This study will be in English.

Date: November 25 & December 2, 2020
Time: 09.30 - 17.30 hr
Place: De Nieuwe Yogaschool, Amsterdam