Workshops
2X 10 uur training: Yin Yoga & the Chakra's with Anita Smith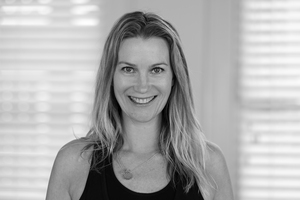 les wordt gegeven door
Anita Smith
2X 10 UUR TRAINING: YIN YOGA & THE CHAKRA'S WITH ANITA SMITH



What?
During this 20-hour Yoga Alliance certified advanced study, you will deepen your awareness and understanding of the seven most commonly accepted chakras in yoga philosophy and how to include them into a yin yoga practice. We will discuss the characteristics associated with each chakra and explore how to stimulate these vital points using yin yoga poses, meditation and other methods.
 
Why?
The chakras are subtle energy centres located within the body and govern us on an energetic, emotional, physical, physiological, mental and spiritual level. The chakras receive, process and express life force energy. If these energy centres are out of balance there can be imbalances in your personal life and also in your relationships with others. When we connect with these energy centres, we have the opportunity for healing, transformation and growth.
 
How?  
During this study we will:
• look at what a chakra is, how it functions and why it is important
• discuss in depth the characteristics of each chakra
• look at how we can stimulate these energy centres using asana (yin yoga poses), visualisation, meditation, affirmations, pranayama (breath practice), mudras (hand gestures), mantras (sacred sound), essential oils and crystals
• practice various methods to connect to your chakras
• recognise the signs your chakras give you
• create yin yoga practices for beginners and advanced students to encourage harmony in the chakras
 
In the morning and afternoon, we will move through a practice to help you to connect to your chakras. Over the two days we will systematically move through the chakras, starting at the base chakra and moving upwards. For each chakra we will dive into the characteristics associated with the chakra and then look at the many ways to stimulate and balance each chakra. We will also look at the information the chakras give us. The day will be a mixture of theory and practice.

For who?
This study is for anyone wanting to gain more knowledge and understanding of these important energy centres. Anita Smith is offering this study for beginner, intermediate or advanced yogis, teachers or anyone with an interest in learning about and connecting to the chakras.
 
When?
Wednesday January 27, 09:30 - 17:30
Wednesday February 3, 09:30 - 17:30

About Anita Smith

Anita is a British Wheel of Yoga accredited teacher and trained at one of Europe's leading yoga institutes, Triyoga, in London. She is a member of Yoga Alliance and has been practicing yoga since 1996. Anita's passion for yoga shines through when she teaches. She encourages her students to connect to both their body and mind whilst maintaining a sense of enjoyment.





Safe space
Feel welcome to join our safe space! Due to Covid-19 regulations, cues from the teacher will only be conveyed verbally. We make sure it's well ventilated by keeping our windows open, so please take something warm with you! There could be a light breeze. Keep warm and stay mindfull! Namasté, Team De Nieuwe Yogaschool.

Livestream & Studio
You can also participate in this workshop through livestream and follow this study from the comfort of your home! You can purchase an online ticket via the button 'Online: Kosten 230,-'. You will receive an email from us with all the information you need to participate one day before the study starts. If you wanna join at the studio you can register via the button 'Studio: inschrijven kosten 230,-'. 

This study will be offered in English.

Date: January 27 & February 3, 2020
Time: 09.30 - 17.30 hr
Place: De Nieuwe Yogaschool, Amsterdam
Price: € 230,-