Workshops
New Moon Gathering with Simona Schimanovich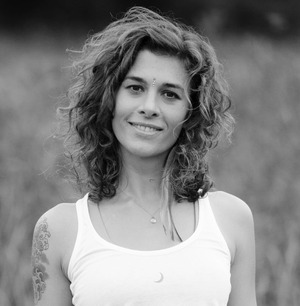 les wordt gegeven door
Simona Schimanovich
What?

Join us for our Moon Tribe gathering to learn how to work with the lunar cycle and start consciously creating your life.
As the moon is being reborn out of the darkness this is the time to turn inwards, reflect and plant the seeds of our intentions for the new cycle ahead.

How?

Coming together in a circle we will first share about our personal connection with the lunar energy so we can start tapping into our intuitive knowledge and remember how to live in tune with the cycles of nature.
Magic happens when we gather with our tribe of like-minded yogis – we share our wisdom and feel connected, inspired and empowered.
Simona will guide us through a creative lunar flow and powerful practices to shift your vibration, find clarity and connect to your inner guidance. In a beautiful New Moon meditation you will then start envisioning the life of your dreams and set intentions
to make 2020 your best year ever. 


Bring your journal and a pen.
Why? 

Living consciously means becoming aware and tapping into the natural flow of energy instead of swimming against it. Following the lunar cycle we can find the right timing to set our intentions - to plant these seeds into fertile ground. As we come together in ritual and shared practice they are activated and amplified to grow.

Simona is passionate about sharing these powerful practices to empower us to consciously manifest our lives. 

For who? 
Join us if you want to.. Clarify your vision and intentions for 2020. Start working consciously with the cycle of the moon. 

With? 
Simona Schimanovich is a yoga teacher, empowerment coach and Founder of Moon Tribe. She takes people on powerful inner journeys and holds sacred space for transformation. 

A Yoga Alliance Professionals certified Vinyasa Flow teacher Simona has studied extensively with her teacher Alessandra Pecorella, a long-term dedicated student of Shiva Rea, and deepened her practice with leading international teachers over the last decade. 

Diving deeper into lunar wisdom she also studied with astrologers such as Yasmin Boland, author of Moonology, to gain a clearer understanding of how to work with the lunar energies to amplify our power to manifest. 

Founder and creator of Moon Tribe , a conscious movement and ethical fashion brand, Simona has hosted moon ceremonies in London, Amsterdam and online. She is passionate about connecting our community and global conscious Tribe. 

Find out more here: www.simonayoga.org 




This workshop will be in English.

Date: Friday the 27th of March 2020
Time: 19.00 - 21.00 hr
* You will receive a 15% discount at checkout if you have a membership at De Nieuwe Yogaschool. The discount will only be valid on your registered membership name. Multiple registrations are invalid.