Workshops
Yoga Gives Back - Fundraiser with Simona Schimanovich (Donation Based)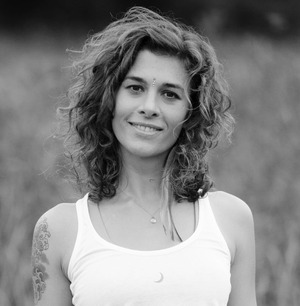 les wordt gegeven door
Simona Schimanovich
Yoga Gives Back

Join Simona for a special charity class to raise funds for Yoga Gives Back. Our gratitude changes lives!

Yoga Gives Back supports and empowers women and children in India to build sustainable livelihoods with the help of the global yoga community. Founded in Los Angeles Yoga Gives Back is on a mission to help the poorest people in the country that gave birth to Yoga.

We are coming together for a special class to remember our connection to the source of this powerful practice that enriches our lives and express our gratitude to Mother India. Find out more: Yoga Gives Back

The program

In this special practice we will come together as a community to express our gratitude for the gift of yoga that enriches our lives. Simona will guide us through a vibrant, heart-opening Vinyasa flow and into beautiful practices to connect deeper with ourselves and each other. We will dive into the space of the sacred heart, remembering how we are all connected on a deeper level. Filling ourselves up with gratitude we then radiate our love and support out to those in need.

Why?

Let's come together as a community and become a force for good! We are living in the Age of Aquarius - where we as a conscious community are being called to lead the way into global change and raising the consciousness on this planet. As we come together we feel our deeper connection and support each other, so we can shine our truth into the world.

Join us to be part of a community of #OneMillionYogis around the world to give back and uplift underserved women and children in India!

About Simona Schimanovich

A global ambassador for Yoga Gives Back, Simona has met the founder in person and has supported them with several events in London. She is excited to gather our community in Amsterdam to support their wonderful work. Simona Schimanovich is a yoga teacher, empowerment coach and Founder of Moon Tribe. She takes people on powerful inner journeys and holds sacred space for transformation.

A Yoga Alliance Professionals certified Vinyasa Flow teacher Simona has studied extensively with her teacher Alessandra Pecorella, a long-term dedicated student of Shiva Rea, and deepened her practice with leading international teachers over the last decade.

Founder and creator of Moon Tribe, a conscious movement and ethical fashion brand, Simona has hosted moon ceremonies in London, Amsterdam and online. She is passionate about connecting our community and global conscious Tribe.




This fundraiser will be in English.

Date: Saturday the 29th of February 2020
Time: 18.30 - 20.30
Place: De Nieuwe Yogaschool, Amsterdam
*Minimum suggested donation: € 25