Workshops
5-Week Course: Turn Stress and Burn Out into a Positive Transformation with Inge Peters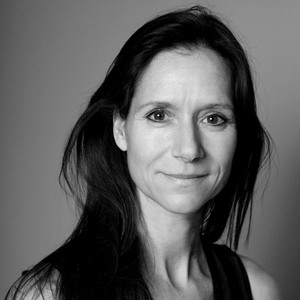 les wordt gegeven door
Inge Peters
Do you experience stress?
Do you feel overwhelmed a lot?
Are you in a burn out?

Then this is a beautiful opportunity for you to turn this around and shed light on this experience and return to a new balance in harmony with your system. Can you look at a Burn Out as a pointer for change and therefor as an opportunity? If you're not there yet but are you wiling to give it try?

The intention of this training is to rise up to the challenge by looking in, accepting what is and embrace the opportunity of change.

What is needed in times of overwhelm is to slow down and look inward.
What is needed is to learn how to listen to your body and recognise the signals that are playing.
What is needed is for you to create a loving relationship with yourself, to practice Self Care and Self Love.
Then you can start to live and move in a more natural way in harmony with your unique system.

This program is designed to address Burn Out and Stress or Overwhelm in daily life and to move with this instead of fight against the circumstances.

We will proceed from a Therapeutic Yoga approach, but also integrate Restorative Yoga, Yoga Nidra and Sharing. The teacher will tap from her own personal experiences and will share tools from these different fields and more.

In this 5 weeks program we will meet weekly for 2 hours in a closed group. The program is set up in such a way that the participants learn to slow down and (re)connect with their body in order to find a new balance in body- mind-heart connection and well being. Learn how to explore and recognise what is felt in  the body when a stress situation arises.

You will learn gentle practices of asana to come more into the body, pranayama to quiet the mind, practical tools to apply in daily life and meditation with self-inquiry to drop a little deeper into understanding through experience. The participants will learn to create their own Sadhana (practice) to restore and relax also at home.

We will create a support system during this program with each other by sharing experiences. From a place of acceptance, self-compassion and playfulness this 'time out' or 'time in' that a burn out requires it becomes a blessing and a unique opportunity to growth and transformation.

For who

This program is for those who are either in a Burn Out or experience a lot of stress and overwhelm in daily life. Or those who are recovering from a Burn Out.

Note: Everything that is shared in the group will remain in the group, honouring eachothers privacy. Honouring individual needs and personal boundaries!

Note: During the time of the program the teacher will also share inspirational texts and provide tools/ practice to follow at home if this is desired.

Note: These classes are not a replacement for (psychological) therapy. 

This workshop will be in English.

Date: Wednesday the 11th, 18th, 25th March & the 1st, 9th of April 2020 (5-week course)
Time: 15.30 - 17.30 hr
Price: €100,- incl. tax
Place: Amsterdam, De Nieuwe Yogaschool