Workshops
Advanced Therapy (10 uur training): Habits of self-care for mental health with Svastha Yoga Therapy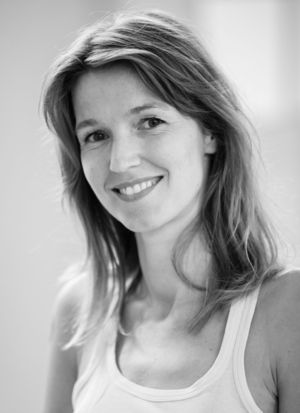 les wordt gegeven door
Anneke Sips
In our fast-paced lives, where routines and long hours are numbing our brains and bodies and reduce our leisure time, our stress response gets overused. Stress tends to lead to more stress and burn-out. Although traditionally the system of yoga was not developed as a mode by which to improve mental health issues, like stress, trauma, depression, anxiety... its beautiful design offers an advanced approach to cultivate each and every aspect of mental life and direct it into a state of balance.

Anneke believes that well-being is more than just absence of disease, but an all-encompassing state of physical, mental and emotional wellness. In this workshop, she will take a look at the mental dis-balance from a yogic perspective (yoga sutra/ Krishnamacharya). We will discuss and practice the art of awareness and some yogic tools that are easy to implement in daily life to support self-care routines. This will help you to find rhythms and rituals that fit your lives so that you are able to bring changes to some patterns in a way that is sustainable and reduces stress for a healthier living. A lovely day of yogic self-care for anyone and a great way to learn about this work for yoga teachers, to find out if the journey into yoga therapy is for you. This workshop includes the first chapter of Anneke's new online training. To start the journey now, follow @Annekesips and #beyourowntherapist on Instagram.

About Anneke Sips

Anneke is a Svastha Yoga Teacher/ Therapist and Registered Nurse (RN) who works in psychiatry since 1998. She is one of the first accredited yoga therapists in The Netherlands (C-IAYT) and the founder of Network Yoga Therapy and The Yoga Therapy Conference in Amsterdam, The Netherlands. Her expertise can be found in yoga for mental health and especially trauma and psychosis. She designs and offers compassion-based therapeutic yoga programs and is a bridge-builder in the field of Yoga Therapy for mental health in The Netherlands. She is a student of A.G. Mohan, his wife Indra Mohan from Chennai who were both direct students of Krishnamacharya. 

This Advanced Therapy Study is part of a Yoga Therapy Weekend. 

Saturday 22/02/20: Habits of self-care for mental health with Svastha Yoga Therapy > Click here
Sunday 23/02/20: Heart wounds: The role of compassion-based yoga therapy in grief with Svastha Yoga Therapy 
Would you like to join the two-day Yoga Therapy Weekend? > Click here

This workshop will be in English.

Date: Saturday the 22th of February 2020
Time: 12.00 - 19.00 hr
Price: €110,- incl. tax