Workshops
Yoga Nidra: Coming Home with Inge Peters and musician Leonie Bos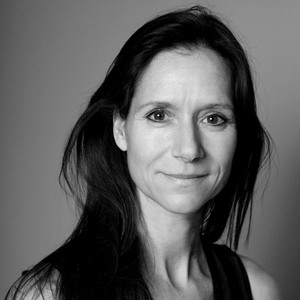 les wordt gegeven door
Inge Peters
In this workshop we will dive into the wonderful world of Yoga Nidra and deep rest to find our way back home to our true essence. On top of this we will be treated with live music from the lovely Leonie Bos and end the workshop with a soundbath. So be ready for a full experience that touches your essence, opens your heart and brings you back come to yourself.
We will explore on and experience Yoga Nidra in a safe setting, with a foundation of Meditation and sharing.
During this workshop we will also touch on the use of Sankalpa (intention), which is a very effective tool to support a positive shift or change in your life. So you can take your New Years wish and turn that into a heartfelt intention to move into 2020.

Yoga Nidra

Yoga Nidra is often referred to as Yogic sleep. It is an ancient form of meditation that leads the practitioner through the deepest levels of relaxation to a state of awareness that brings you to the essential truth of who you are.

The effect of this practice can be very profound; not just deep relaxation and peace, but it also brings about healing, insight and a sense of freedom.

It's a beautiful technique that can be beneficial for those who are suffering stress, insomnia, depression, trauma, illness, pain or use it simply to relax. In the end Nidra brings you to peaceful space of awareness and consciousness.

For those who feel the longing to find deep rest and meet their essence this practice is a beautiful and easy way to realize who you truly are.

About musician Leonie Bos

Leonie uses her voice and music to lay down a bridge connecting truth and silence into the here and now. You could say she is an Emotion-Artist. Transcending the emotions by transforming them into song. The love and gratitude for being the space for others to be-come what they truly are, is the biggest gift we can give each other.

About Inge Peters (teacher) about Yoga Nidra

'I will never forget my very first Yoga Nidra experience, about 20 years ago. I was totally blown away, as it brought me straight into a state of presence and expansion and I knew this was a very profound (awakening) experience. Although I didn't really understand what happened to me at that time. There was a seed planted in me to look further into this experience and to walk the path of truth. 

I'm happy to share Yoga Nidra now'.

Date: Sunday the 29th of December 2019
Time: 19.00 - 21.00 hr