Workshops
Winter solstice yin yoga ceremony with essential oils with Anita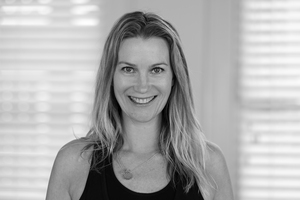 les wordt gegeven door
Anita Smith
 WINTER SOLSTICE YIN YOGA CEREMONY WITH ESSENTIAL OILS

Join us for the winter solstice, the shortest day of the year, for a warm and nurturing yin yoga workshop. We will call on the healing properties of essential oils to help soothe and nourish both body and mind as well as yin yoga to rebalance. After your yin practice as you rest in savasana you will receive a mini shoulder massage as well as an essential oil mixture to take home.

For thousands of years many cultures have celebrated the shortest, darkest day of the year, the day which marks a positive shift as we emerge from darkness back towards the light. Winter solstice ceremonies signal the clear end of one stage of life and a conscious beginning of another. We acknowledge that everything is always changing and that nothing ever stays the same. It's a time to create positive intentions for our body, mind and spirit, setting ourselves up so we are ready to move forward in our lives when spring arrives. We will honour the time to pause before we start on the path of awakening and expansion, we will remind ourselves to take the time to slow down from our busy everyday life.

We will start this workshop with a brief introduction to essential oils, offering you the chance to apply an essential oil which will help to support you as we move through the evening. During our yin yoga practice we will focus on the kidney and urinary bladder meridians (energy lines) which according to Traditional Chinese Medicine are associated with winter. By stimulating the energy in the body we help to release the physical, mental and energetic stagnation which occurs during the winter months and we replenish ourselves from the inside out, restoring vitality and vibrancy. We will also practise a meditation and set an intention which will help to guide us on our path of personal growth and we will use a mudra (hand gesture) to strengthen this. Throughout the workshop we will use a simple pranayama (breath focus) which will help give us mental clarity and stillness. As you rest in savasana at the end of this nourishing evening we will give you a mini massage on your shoulders making sure you are fully relaxed and regenerated for the months ahead.

About Anita
Anita is a British Wheel of Yoga accredited teacher and trained at one of Europe's leading yoga institutes, Triyoga, in London. She is a member of Yoga Alliance and has been practicing yoga since 1996.

Anita's passion for yoga shines through when she teaches. She encourages her students to engage both their body and mind whilst maintaining a sense of enjoyment.

This workshop is in English.

Date: Sunday December 22nd 2019
Time: 19.30 - 22.00