Workshops
The Wheel of Change - Exploring Emotional Intelligence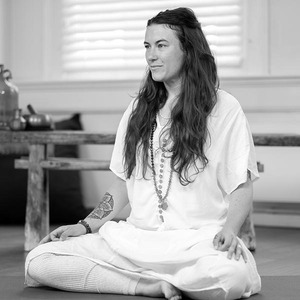 les wordt gegeven door
Illja Bos
Freedom to Explore Your Emotional Intelligence

Fundamental within Spiritual Awakening

Free to Experience Life

The Wheel of Change program utilises an experiential that came to Pia Ma in the early 90s, Pia Ma is an Australian Awakened Spiritual Teacher that travels internationally with her Sangha supporting Awakening. She has been sharing The Wheel of Change experiential ever since as a foundation for Full Awakening. Ma's knowing within duality and Beyond brings forth this profound experiential. Beautiful in simplicity that unfolds clear sight, clarity within our emotional patterning that holds us short of our Magnificence. Under Pia Ma's guidance Illja facilitates the Pia Ma's Study Group and now Illja is offering this unique Wheel of Change Program.

A weekly group, a systematic play, over 8 weeks an open Discovery, Space for Presence to bring forth where we need to tend, meet, experience, recognise-transcend patterns that play in our energy fields. Each week we will deeply explore an aspect within the Wheel of Change and the week between group meetings provides time to focus on the aspect explored during the group as an opportunity to Consciously Play the release-resolve-freedom. Depths of Knowing, Realisations, the simplicity of 'how to Transcend-Embody Emotional Intelligence'.

These experientials platform a Sacred Tool that opens up our innate capacity to polish the instrument that we Are. Bringing a tool that can be used to emotionally release and or prepare oneself for a particular event. To utilise Knowing and align Emotional Intelligence energy experiences as a 'natural-fuel momentum' to Come Home- Embody-Beyond. Freshness. To Allow the space for Presence to precisely orchestrate where we need to tend, meet, Transcend opposed to our patterns, mind, emotions and other bodies of Conscious Intelligence that mask, reinforce patterns that fall-short full Transcendence-Release-Resolve-Freedom.

What will it bring you:
* Cultivating our capacity to fully experience Emotions from Awareness Presence.
* Recognise Emotions for what they bring us, Transcending energy-fuel for change.
* Meet-explore-5 elements and their corresponding organs from Awareness Presence.
* Emotional Intelligence is fundamental within Spiritual Awakening.
* The Wheel of Change provides a form within the formless for Open Discovery

Reviews:
"The wheel of change is a program for deep change and contemplation. For me it was about emotional maturity, growing up, take responsibility for my own energy field. Meeting the energies under the emotional patterns I had. I learned beautiful tools to nourish my whole system, learning how the organs have influences on the emotions and what you can do to hold that in love. Illja gives beautiful and loving guidance in this proces. And since I looked in the eyes of Pia ma, she has never left. I feel deeply supported by her presence and endless love".
~Alice Rientjes


"A weekly circle and program with such a profound tool, well it feels more than a tool, as the Wheel of change was a great gift to be part of. I felt so safe in the circle to be able to explore the different emotions the Wheel of change step by step weekly is focused on. It helped me recognize better the difference between the emotions. That is what I can say now, a few months after the program. At that moment I didn't realize it but now I can feel the power, clarity and practical side of the tool. ". ~ Mireille Wortel


Workshop is in Dutch (English spoken if needed).

Time: 19.30 - 21.30 hr
Dates: October 31, November 7, 14, 21, 28, December 5, 12, and 19 2019