Workshops
Advanced Study (50 hrs): Living Vinyasa - Teaching in Rhythm with Daphne Koken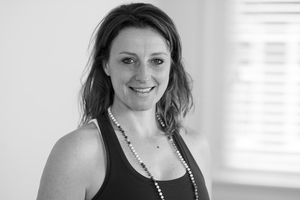 les wordt gegeven door
Daphne Koken

                             ""Live your dharma on and off the mat and let your inner teacher inspire you"



Vinyasa yoga teacher Daphne Koken is offering this advanced module for yoga teachers and intermediate yoga students.
To create meaningful classes means to touch upon subjects that are relevant for students in their daily lives. Connect to the flow of daily life and learn how to put whatever happens in the external world into a yogic context. This is the real yoga, inspiring people to apply yoga practice off the mat through practice on the mat.
Living vinyasa – teaching in rhythm
To 'live' vinyasa means to live in flow and to be connected with nature, from the flow of the seasons to the balanced rhythm of our breath. 'Teaching in rhythm' means that you allow your inspiration to guide you and to create magical classes that arise from your connection with the vinyasa of life.
During this module Daphne will invite you to dive in and honour your own dharma, your inspiration and what moves you. You will learn how to transform this inspiration into meaningful and embodied vinyasa yoga classes. Daphne will offer tools and techniques for you to create authentic sequences that will leave your students with a deep feeling of connection.
Urban yoga nature
Although we are urban yogis living in the city, we are part of nature. Learn how to teach in sync with the rhythm of the day, the week and the flow of the seasons. Create a deeper understanding of the influences of the cycles of nature on our daily practice. Connect with the energetics of the seasons and learn more about the relevance of specific moments of transformation (solstice/equinox). Translate the benefits of these moments into sequences that offer students a deeper connection on and off their mats. Daphne will help you to create solar (yang) and lunar (yin) vinyasa classes that are relevant to the moment of the day and the week. She will inspire you to be aware of how even the weather influences our daily practice and how you can play with these daily aspects in a natural and authentic way.
The nature of yoga: philosophy as inspiration
Learn how to bring yoga philosophy to life and transform these teachings into embodied experiences for your students. Honour the sacred space of practice through integration of mythology, working with altars, images, deities, poetry and sound. Integrate philosophical concepts like the yamas & niyamas or purusha & prakriti into the flow and create meaningful experiences that leave your students with a feeling of fulfillment. Use the transformative stories of Ganesha, Hanuman, Shiva and Shakti to create a deeper understanding of what yoga is about.
This training includes:
- Tools for transforming inspiration into magical vinyasa sequences
- Reference to the yoga scriptures: keeping your inspiration connected and real
- Daily master practices for your own inspiration and embodiment
- DIY-lab: time to create, share and practice with fellow teachers
- Satsangs - dharma talks
- Teaching skills: use of voice, vocabulary, playlists, mantras, mudras, pranayamas and more to create a multi-dimensional experience
This module is a wonderful opportunity to experience a deeper embodiment and integration of the Vinyasa of life.

About Daphne
Daphne is a yoga alliance certified vinyasa yoga teacher who invites her students to open up to the flow of life energy (Prana) and to embrace, live and breathe the Vinyasa of life. She is a 500hrs certified Prana Vinyasa Yoga™ teacher having studied for years with her root teacher Shiva Rea and in the U.S., India, Central America and Europe. Her extensive training also includes her studies of shiatsu therapy and nutrition.
A lover of life, nature and the spirit of freedom, she is an innovative teacher, dedicated to share her teachings in a down to earth and fun way. A passionate traveller and explorer, she inspires people to live a vital and happy life, through the connection with our breath, our bodies, the beauty of nature and the elements. Based in Amsterdam and Haarlem, she offers yoga worskhops, ritual masterclasses and teacher training programs (200 hrs and 300 hrs). Daphne loves taking people out into nature on her breath taking yoga nature retreats.



Want to know more about Daphne Koken? CLICK HERE> for her resume.

Schedule:
Tuesday: 09.00 - 17.30 hr
Wednesday: 09.00 - 17.30 hr
Thursday: 09.00 - 17.30 hr
Friday: 09.00 - 17.30 hr
Saturday: 12:00 - 19:00 hr



COMBO DEAL
Would you like to sign in with a 10% discount for two modules of Daphne and/or Simon (100hr)? Note: Both modules need to be attended within six months. Please send an email to administratie@denieuweyogaschool.nl and let us know which modules you would like to attend so we can send you the invoice directly.

Module certification options:
- Certificate of attendance
Students who attend all training hours of the module will be awarded a certificate of attendance.
Thi certification option will not be suitable for students working to 300 hour or 500 hour Yoga Alliance certification.
- 50 hour certificate of completion
Students who wish to qualify for full 50 hour certification are required to complete and deliver a project as specified by the teacher. This will be either a video or written project depending on the module.
After delivering the project, students will be invited to have an evaluation either live or by video conference.
This will be in a group or personal meeting depending what the teacher decides. Final certification will be agreed during the evaluation.

Dates: Tuesday 16th - Saturday 20th July 2019
Price: € 525,- ex VAT / € 635,25 inc VAT.

This advanced study (50hr) is one of 6 Vinyasa expert modules offered by Simon and Daphne (Pranalovers) in De Nieuwe Yogaschool. These Advanced Studies are open to all and can be done as separate modules.

As soon as we have received your payment, your place in the training is definitively reserved. Please read our terms of agreement  to make sure you are aware of all the details concerning your transaction?

If you have any questions, please send an e-mail to teachertraining@denieuweyogaschool.nl.

Do you want to combine your Advanced studies for a 300 or 500 hr Yoga Alliance certificate? CLICK HERE> for more information.

This course is in English.