Workshops
Advanced Study (50 hr): Trauma Informed Yoga Therapy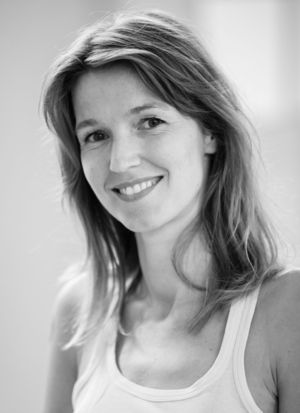 les wordt gegeven door
Anneke Sips
Yoga is about finding our own life philosophy that leads to a state of svastha, or optimal health and balance. It's about moving toward mental and physical wellness and a mindful presence over time and it offers us the tools for practice. Where a general, public yoga class can certainly ease everyday aches, pains, and mood complaints - in general, a yoga therapy session takes it a bit further, because it is tailored to the individual needs or wishes of a person.

In this advanced study, Anneke Sips investigates new possibilities with you on how to make your own practice more therapeutic for yourself. And, if you are teaching — how to make your classes trauma-informed.

Yoga as a therapy

Research shows that yoga can play an important role in prevention and the recovery of various diseases related to trauma, stress and addiction. In the long term, yoga supports changes in the neuroplasticity of the brain. In the short term, yoga can help relieve all kinds of symptoms related to the diseases.


Subjects

In this advanced study, we study the Western view of health from a yogic perspective: the psychology of yoga. The themes discussed are based on the modern, scientific principles and merged with the ancient wisdom of Patanjali's yoga sutras, including the eightfold path of yoga.

You'll learn how to be your own 'yoga therapist' by applying self-reflection and learning how to use yogic tools in your own life for an optimal mental balance. You will also learn how you can recognise (mild) psychological problems in your lessons and how you can support people with such complaints: one on one or in the group. You will definitely notice a shift in your personal approach and attitude towards mental health (in yoga) and get lots of tools that you can start using directly working with mental health issues.


Yoga as a form of therapy is booming: all the more reason to carefully examine the basic principles and ethics with regard to mental health. This study does not make you a yoga therapist, but allows you to apply yoga therapy in your classes and inspires you to work with the health professionals. The aim of the study is to help you on your way to becoming a more specialized yoga teacher, a step towards a yoga therapist.


Recommended literature:

· AG Mohan and Indra Mohan: 'Yoga Therapy - A Therapeutic Guide to Yoga and Ayurveda for Health and Fitness'.

· Bessel van der Kolk: 'The Body Keeps the Score: Mind, Brain and Body in the Transformation of Trauma' (Trauma traces in Dutch).

· Stephen Porges: 'The Pocket Guide to the Polyvagal Theory: The Transformative Power of Feeling Safe.

· David Emerson (2015): 'Trauma-Sensitive Yoga in Therapy: Bringing the Body into Treatment'

To register, click on 'direct registration'. For questions you can send an email to: teachertraining@denieuweyogaschool.nl

Do you want to combine multiple Advanced Studies for a 300 hour Yoga Alliance certificate? CLICK HERE> for more information.

This workshop is given in English and Dutch explanation is offered whenever needed.


Schedule:

Monday: 09.00 -17.00 hr
Tuesday: 09.00 -17.00 hr
Wednesday: 09.00- 17.00 hr
Thursday: 09.00 -17.00 hr
Friday: 09.00 -17.00 hr

Data: September 16th until September 20th
Price: €525 ex. btw / € 635,25 incl. btw