Workshops
Advanced study (50hr): Restorative yoga and mindfulness with Alison Melvin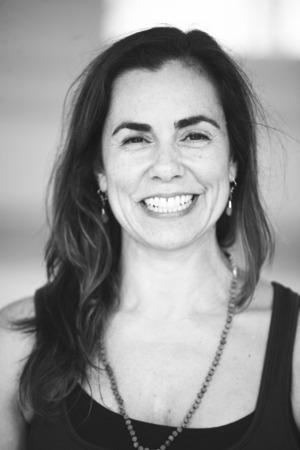 les wordt gegeven door
Alison Melvin
In this advanced study, inspiring yoga teacher 
Alison Melvin
 gives you a firm grounding in the practice and teaching of Restorative yoga and how to incorporate mindfulness techniques in your teaching. This allows you to offer richer and more rounded classes. This course enriches your teaching on the physical, mental, energetic and spiritual level.
"
Mindfulness means paying attention in a particular way: on purpose, in the present moment and non-judgmentally
." - Jon Kabat Zinn
Restorative yoga

Restorative yoga is not about stretching or strengthening but about total relaxation. During deep relaxation, all the organ systems of the body are benefited. A few of the measurable results include the reduction of blood pressure and blood sugar levels in the blood, the increase of the "good cholesterol" levels, as well as improvement in digestion, fertility, elimination, the reduction of muscle tension, insomnia and general fatigue.
Mindfulness
Mindfulness is a way of focusing our mind during our yoga practice with the intention to build awareness. By combining yoga positions with mindfulness we are simply present with what is happening in our body, mind and heart moment to moment as we gently and kindly open and stretch our body. The slower paced Restorative practice where we hold the poses sometimes for as long as twenty minutes naturally becomes an extended meditation practice.
Advanced TT Restorative yoga and mindfulness meditation

This intensive training is intended for teachers as well as experienced students who are interested in deepening their understanding of mindfulness, learning about the relaxation response and how to "de-stress" the body as well as working with a partner to practice and teach restorative yoga poses.
Every day of the training will involve both led meditation and yoga sessions as well as learning about the theory and practice of restorative yoga (for both teaching and for our own self practice).
We will concentrate on three areas in the training:
1. The theory of Restorative yoga and how stress affects the body
2. How to Restorative poses (from both a teacher and a student perspective)
3. Mindfulness meditation and Buddhist philosophy (both theory and practice)
Subjects covered in the training include but are not limited to the following:
Theory of Restorative Yoga

- General principles
- Yoga props
- What is Restorative yoga?
- How is Restorative different from Yin yoga?
- The benefits of Restorative yoga
- How to start a Restorative home practice
How to Restorative poses

- Pranayama for relaxation
- Key Restorative yoga poses
- Benefits of Restorative poses
- Modifications for Restorative poses
- Teaching one on one
- Yoga Nidra
- Teaching Savasana
Stress response

- The stress response
- The relaxation response
- The autonomic nervous system
- The effect of stress on the body
- Parasympathetic and sympathetic nervous system
Mindfulness meditation

- What is mindfulness
- How to practice mindfulness meditation
- Four foundations of mindfulness
- Mindful communication
- Inspiration for teaching
Recommended book:
'Relax and Renew: Restful Yoga for Stressful Times' by Judith Lasater 
>click here


Schedule:
weekends 12.00 -19.00 hr & friday 10:00 - 17:00 hr
Dates: 
16, 17, 22, 23, 24 February 2019
Price
: € 525,- ex VAT / € 635,25 inc VAT
* To get your certificate: A written assignment to be submitted and feedback given is required
As soon as we have received your payment, your place in the training is definitively reserved. Please read our
terms of agreement
to make sure you are aware of all the details concerning your transaction.
For questions, please send an e-mail to
teachertraining@denieuweyogaschool.nl