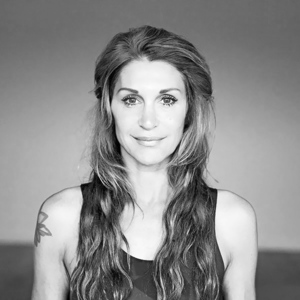 gegeven door
Marlene Henny
Studio:
Get a totally different perspective on your practice as you move your body through a dynamic, new and interesting Vinyasa core practice. Your core is your centre of power consisting of your abdominal, back, buttock, and pelvic muscles. These form the basis of posture, movement and balance. What you will learn are the specific core principles, core alignment, core waves and core transitions as well as building strength and endurance in the body's core muscles.
You will feel better aligned as you stretch and strengthen all the major muscles groups, making postures easier. Through this process you will discover and learn how to use your deep core line connecting you to important core muscles such as the pelvic floor and iliopsoas. You will feel more connected with your center leading to increased stability helping you to feel more aligned both physically and emotionally. Cultivating a leaner and slender body has never felt so good!
This lesson is not suitable for pregnant women.
Online livestream yogaclass. To reserve your spot, go to 'memberships' and purchase an unlimited week or month subcription. Now you are ready to reserve your favorite livestream class with 'class reservation'. A single livestream class can be bought right here in the schedule.
All set? View your upcoming classes at 'online lessons'. 15 minutes before your class starts, you will see a button 'start online meeting' at this page. The video will be broadcasted on De Nieuwe Yogaschool youtube channel. After making a reservation, this class will be available to you for 48 hours. Enjoy it whenever it suits your schedule best!