Ashtanga (60 min) EN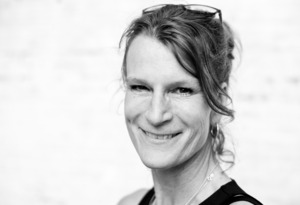 gegeven door
Carine Goekoop
Studio:
The big difference with the other yoga classes at De Nieuwe Yogaschool is that a fixed series of postures is performed at Ashtanga yoga. A big advantage of this is that you will make rapid progress in the series. Another big advantage is that once you get to know the series a little, you can shift your attention inwards: to the breath, the focused gaze, the bandhas, to the way in which your character manifests itself in your yoga practice. So basically on what yoga is ultimately about.
Ashtanga yoga is a physical, intense form of yoga and you will soon notice that your strength and flexibility increase enormously. Depending on your level you will be offered different variations of the exercises by the teacher of the class.
Online livestream yogaclass. To reserve your spot, go to 'memberships' and purchase an unlimited week or month subcription. Now you are ready to reserve your favorite livestream class with 'class reservation'. A single livestream class can be bought right here in the schedule.
All set? View your upcoming classes at 'online lessons'. 15 minutes before your class starts, you will see a button 'start online meeting' at this page. The video will be broadcasted on De Nieuwe Yogaschool youtube channel. After making a reservation, this class will be available to you for 48 hours. Enjoy it whenever it suits your schedule best!